TRWD is excited to announce that Painting the River: the TRWD Trinity Trails Mural Gallery will be featured in an exhibit at Studio 101 from March 27 – June 22, 2021.
Throughout the past seven months, 25 artists have participated in an ambitious effort to create a museum-quality mural gallery on the Trinity Trails. Spanning over 12 miles, utilitarian concrete structures were transformed into beautiful, chance encounters along the trail.
Studio 101 will showcase these artists and their work by creating an exhibit that mirrors Trinity Trails experience inside the gallery. This show will provide a unique, immersive environment for those who wish to experience the mural gallery in its entirety or learn more about the artists themselves. It will also serve those who desire to see murals but have limited access to the trails.
The exhibit kicks-off on Spring Gallery Night. Studio 101 is located in the River District at 101 Nursery Lane. It will be available for public view through June 22. Studio 101 is open Tuesday – Thursday 1 – 9 pm, Friday and Saturday 1 – 11 pm, Closed Sunday and Monday.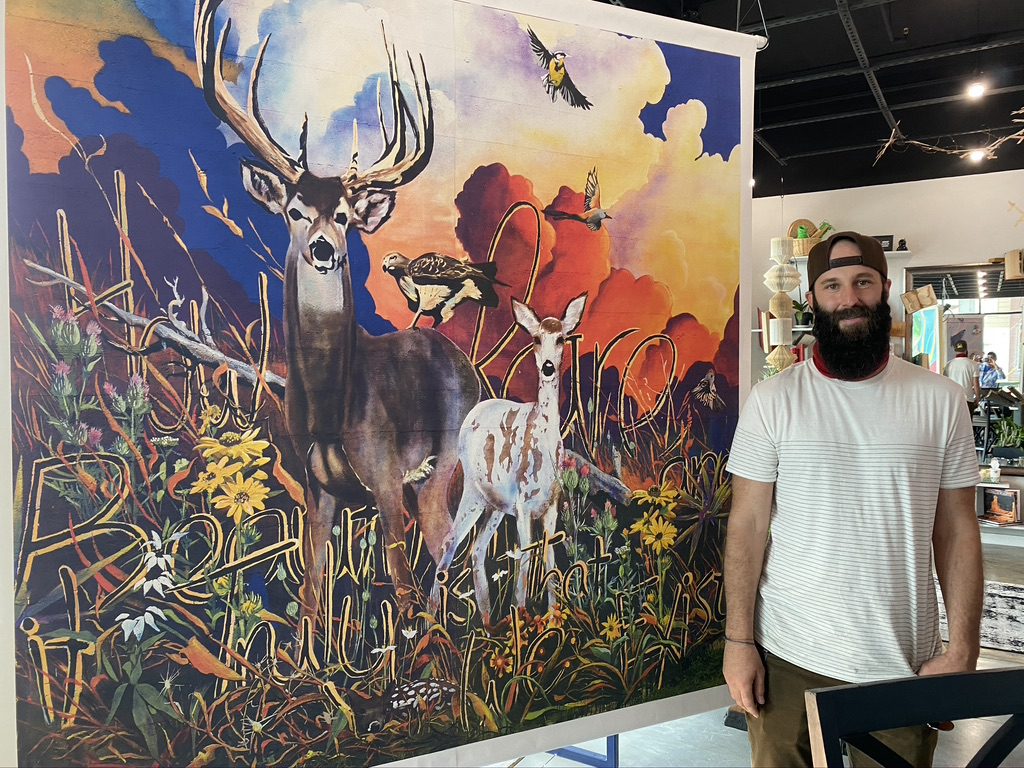 Each week a different Painting the River artists will be showcased in their individual Pop-Up Exhibits. The current schedule is listed below: