The TRWD Fish the Fort urban fishing initiative goes beyond just the banks of the Trinity River. Marine Creek Lake is a small urban lake located on the northwestern side of Tarrant County. This "no-wake" lake features two boat ramps and plenty of space to spread out and find the perfect spot to fish. There are multiple species of fish in Marine Creek and the include Largemouth Bass, Bluegill, Green Sunfish, Longear Sunfish, Redear Sunfish and White Crappie.
TRWD has an ongoing partnership with Texas Parks & Wildlife (TPWD) at Marine Creek Lake where we work in unison to benefit the local fishing scene. TPWD's Inland Fisheries Division works to better protect and enhance local aquatic resources through multiple and diverse fish habitats located in the lake.
The artificial fish habitats are a tool commonly used to concentrate sunfish and attract game fish in an effort to improve angler success. Per one fish habitat, there are 12 structures made of PVC and corrugate pipe that span 24 ft. by 15 ft. There are two habitat locations within Marine Creek Lake and these structures are designed to last forever.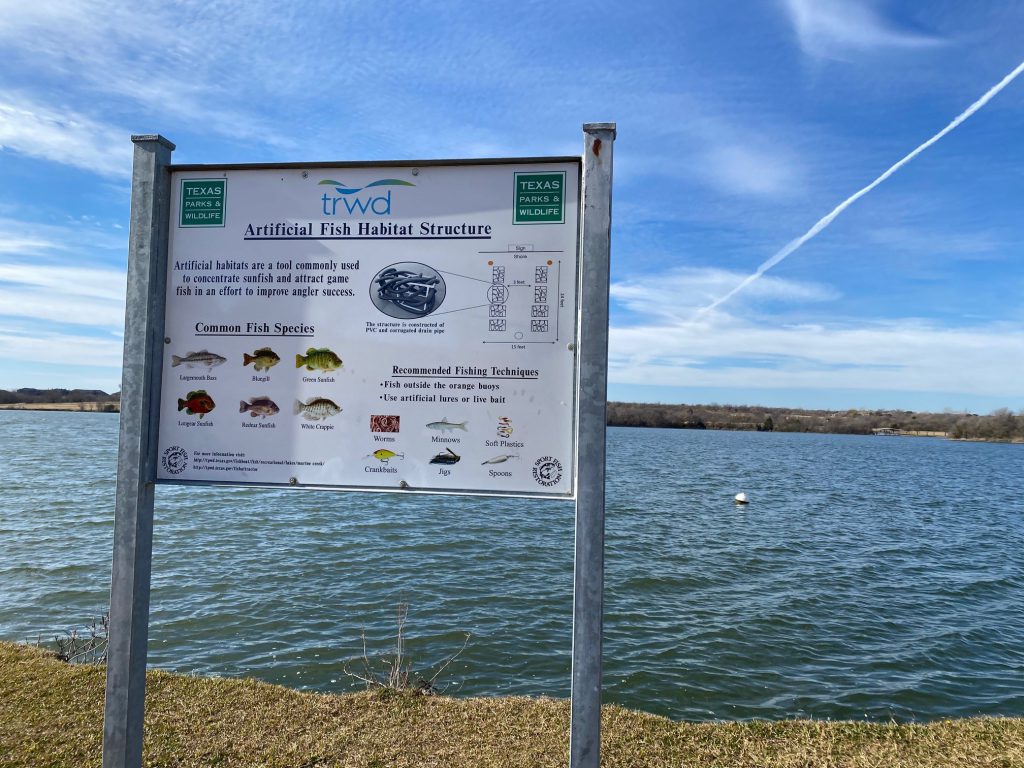 TPWD offers fishing tips, tactics and more information about Marine Creek Lake on their website.
Follow TRWD Fish the Fort on Facebook to stay up-to-date on more fishing opportunities around Fort Worth.