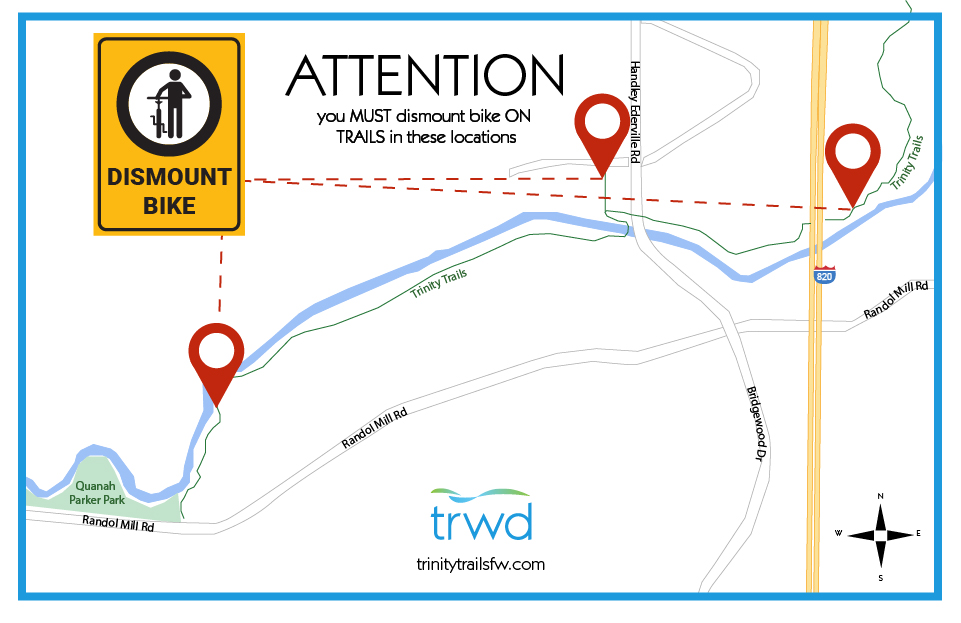 Beginning the week of May 3, cyclists will be required to dismount in three locations on the Trinity Trails.
Due to the unceasing and inconsiderate behavior of certain motorbike and ATV enthusiasts, TRWD is installing "motorbike excluder" gates to prohibit trespassing on the trails and levees in East Fort Worth. While we understand that this creates an inconvenience for cyclists, it is a necessary step to eliminate the continuous mistreatment of the Trinity Trails.
We appreciate your patience as we strive to maintain a recreational asset shared by the entire community.
To stay up to date on all things Trinity Trails, follow us on Instagram.